Apartment Living
Customisable Apartments For Rent by LIV
It's hard to turn a rental property into a home when all your lease lets you do is add your own furniture.
But renting shouldn't mean living in someone else's home. That's why LIV offers customisable apartments that you can truly make your own. With us, you have full creative control over your space. Bring out the nails and hang up your frames, paint your walls, and mix the entire place up! We believe that your home should reflect your personality and style, and we're here to support that.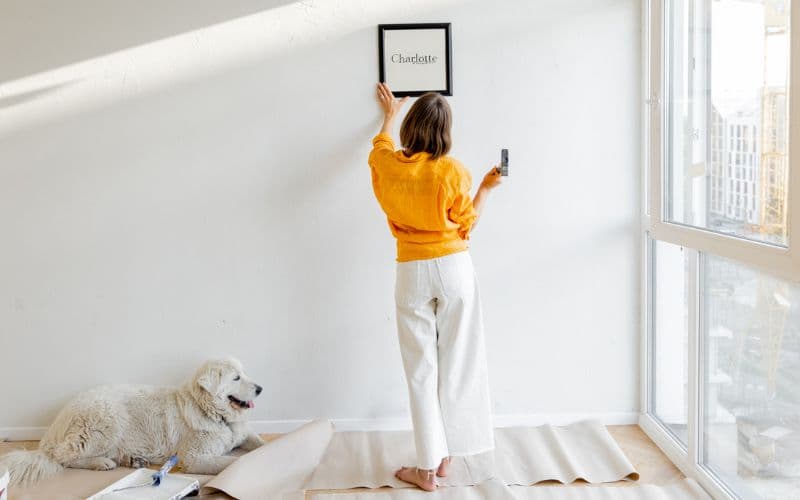 Don't Settle For Living In Someone Else's Home - Make It Yours
When you rent an apartment, you're not just paying for a place to store your furniture; you're choosing a place to call home. We believe that renters should have the freedom to create a personalised apartment space that resonates with them, without the burden of a mortgage, excessive fees or bonds.
At LIV, we want you to feel at home, and that's why we encourage you to paint your apartment whatever colour you want (yes, even a fluorescent yellow!). Hang frames that hold cherished memories, and bring in furniture that reflects your personal taste. Your home, your rules.
Frequently Asked Questions About Our Customisable Apartments
What are customisable rental apartments?
Customisable apartments are living spaces where tenants have the flexibility to personalise or modify certain aspects of the apartment to suit their preferences. These apartments typically offer various options for customisation, meaning you can paint walls and hang pictures while renting.
At LIV, customisation is only part of what we offer. Our
build to rent
communities are carefully designed to create a sense of belonging and community. We believe that customisation goes hand in hand with fostering a vibrant and engaging living environment. When you move into one of our
LIV locations
, you not only get the freedom to live in a customised apartment but also gain access to a range of amenities, services and community activities that enhance your overall living experience. (And yes, before you ask - we also welcome pets).
Are there restrictions on the types of customisations allowed?
While we want you to feel at home and have the freedom to enjoy a personalised apartment, there are a few restrictions to ensure the integrity of the building. We kindly ask that you refrain from taking out your sledgehammer and breaking down walls or making any other serious structural changes.
If you have specific customisations in mind, we encourage you to contact us to find out what options are available. Our team will be happy to talk you through how to personalise a rental apartment with our numerous customisation possibilities. If you're already a resident, reach out to your LIV community apartment for more information.
Can I paint walls while renting at LIV?
Absolutely! Expressing yourself through paint is one of the easiest and most effective ways to transform a space. Whether you prefer a soothing blue, a classic white, or a vibrant lime green, feel free to paint your apartment in any colour that speaks to you.
Life at LIV
means you have the creative freedom to make your customisable apartment truly yours.
How do I find a customisable rental apartment?
Simply
enquire now
to book an inspection with us or
contact us
directly to view a customisable apartment at one of our LIV communities.