Apartment Living
Australia's Housing Affordability & Renting Crisis
Whether you're a first-time renter or a seasoned one, navigating the responsibilities of renting an apartment can be a daunting task.

To make the process easier, this article will shed light on the common rental market trends and general issues faced by renters, and provide practical solutions to simplify the journey. With a better understanding of what's involved, you can feel confident and prepared as you embark on this exciting new chapter.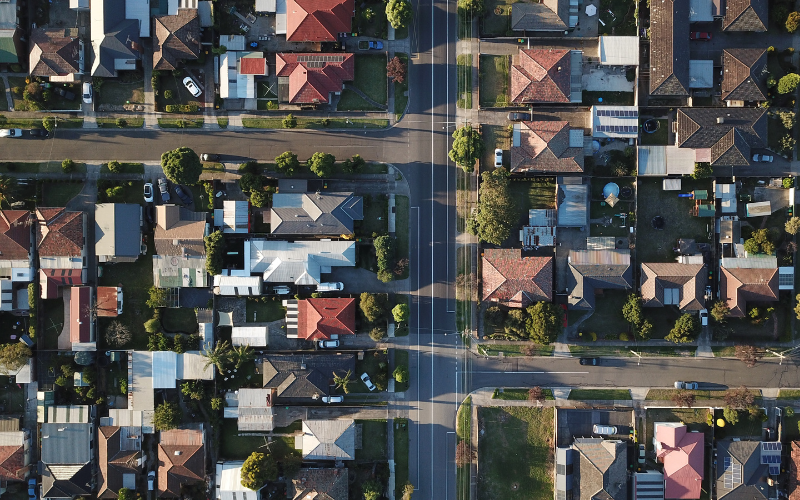 Rent Rises, Low Vacancies
If you've visited an open house over the past few months, you've no doubt noticed how crowded they are becoming, as housing affordability concerns reach a new high.
The Australian rental market is becoming increasingly competitive and challenging to navigate, especially in major cities like Sydney and Melbourne where rental vacancies have reached a historic low of just 1%. This renting crisis has resulted in higher demand for rental properties, leading to steep increases in rent prices. In fact, Sydney is ranked as the second most expensive city in the world for real estate, and rent prices in the city are 55.51% higher than the national average. The average monthly cost for a one-bedroom inner-city apartment in Sydney is $2,827.11, more than $500 above the national average. Rental trends aren't looking much brighter in Melbourne or Brisbane, either. Melbourne is the second most expensive city in the national property market, and the fifth most expensive in the world. Rents for units in Melbourne surged an average of 15 per cent in 2022 when compared to the previous year.
Inflated Property Prices and Rising Interest Rates
The property prices in Australian cities are becoming increasingly overvalued, partially due to rising interest rates and inflation.

As interest rates increase, it becomes more expensive to borrow money to buy property, which can push up housing affordability over time even further.

Inflation, on the other hand, refers to the general increase in the prices of goods and services in an economy over a certain period. When inflation rises, it contributes to the overall rise in the cost of living, and as a result, people have to pay more for the necessities of life. This includes the cost of building and maintaining homes, which often goes up along with inflation, causing rental costs and housing affordability in Australia to increase.
The Rise of Alternative Living
With the current rental market trends numerous and challenges faced by renters in Australia, it's no surprise that many are growing tired of the traditional rental model and are even questioning if buying a house is worth it. In response, an increasing number of Australians are exploring alternative living styles, including Build to Rent (BTR) developments.

BTR is a approach to renting that aims to provide a better experience for renters common in the UK and other European countries. Unlike traditional rental models, BTR apartments are purpose-built with renters in mind, offering a range of amenities and services that cater to their needs and preferences.

One of the key advantages of BTR is the peace of mind it offers renters. They benefit from flexible payment options, on-hand maintenance services, and the security of a dedicated property management team. Additionally, BTR apartments are often designed with community living in mind, offering a range of shared spaces, such as communal lounges, fitness centres, co-working spaces, and rooftop terraces, that encourage social interaction and a sense of community.
How is LIV Different?
LIV is changing the way Australians think about renting. With properties located in some of the country's most sought-after cities, LIV provides renters with sustainable, high-quality accommodation that is designed to meet their individual needs and preferences. Renters have the ability to define their living experience, with customisable options that allow them to make their space truly their own. And with no bonds required, renters have the freedom to move in and start enjoying their new home right away.
Book a LIV inspection today to discover this new, smarter way of living for yourself.<
Want to learn more about LIV and Build to Rent?
At LIV, we believe that renting should be simple, enjoyable and affordable. To find out more about how LIV and Build to Rent could transform your renting experience, explore our LIV availability or contact LIV today.