LIV Indigo
Sydney Olympic Park
No other suburb can boast Olympic-class sports facilities and major entertainment venues alongside lush parklands and lively playgrounds.With so many cafes, bars and restaurants, this is a postcode that welcomes every kind of craving. And only 15 kilometres from the city, you can be at Central Station or Parramatta Station in about half an hour on the train.
Sydney Olympic Park offers a rare variety of entertainment and activity, without giving up access to the major business districts. We think it's the ideal place to launch LIV.
Experience what LIV Indigo has to offer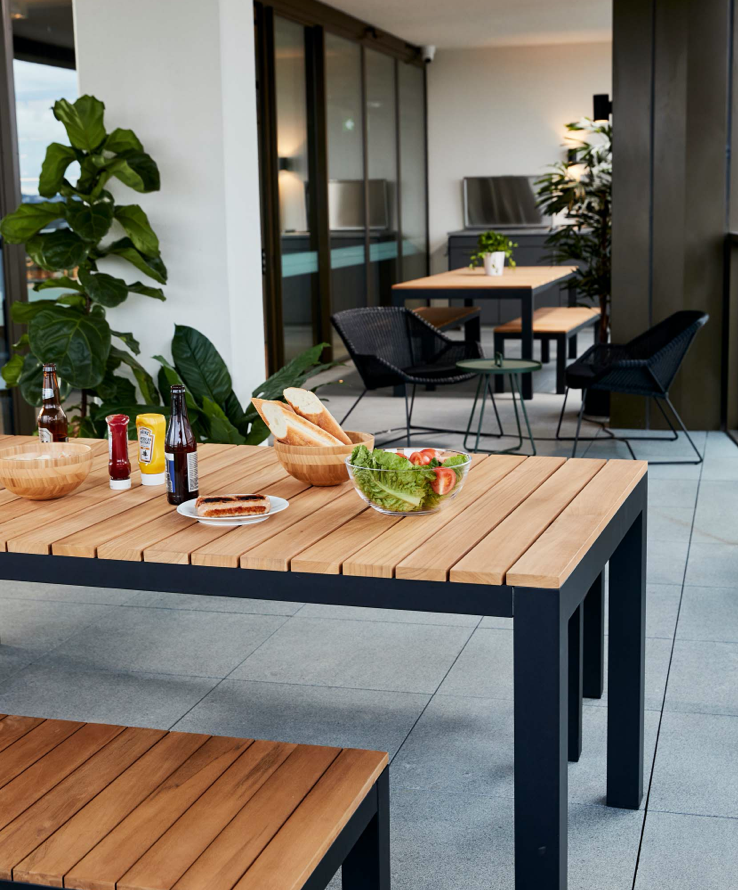 Outdoor BBQ facilities
Outdoor BBQ facilities
There's nothing like an outdoor BBQ on a glorious day. And there's nothing like being an elevator ride away from your apartment either.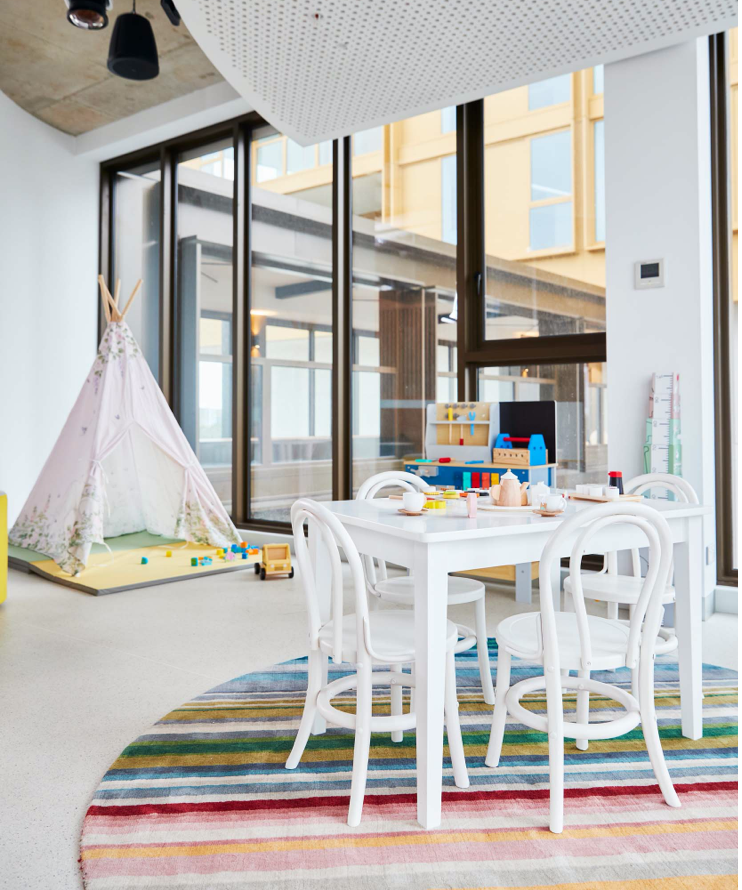 Kids indoor playroom
Kids indoor playroom
Let the kids meet neighbours their own age (or thereabouts). Featuring an interactive projector and a small selection of toys, there's also space for parents to chat or do some work.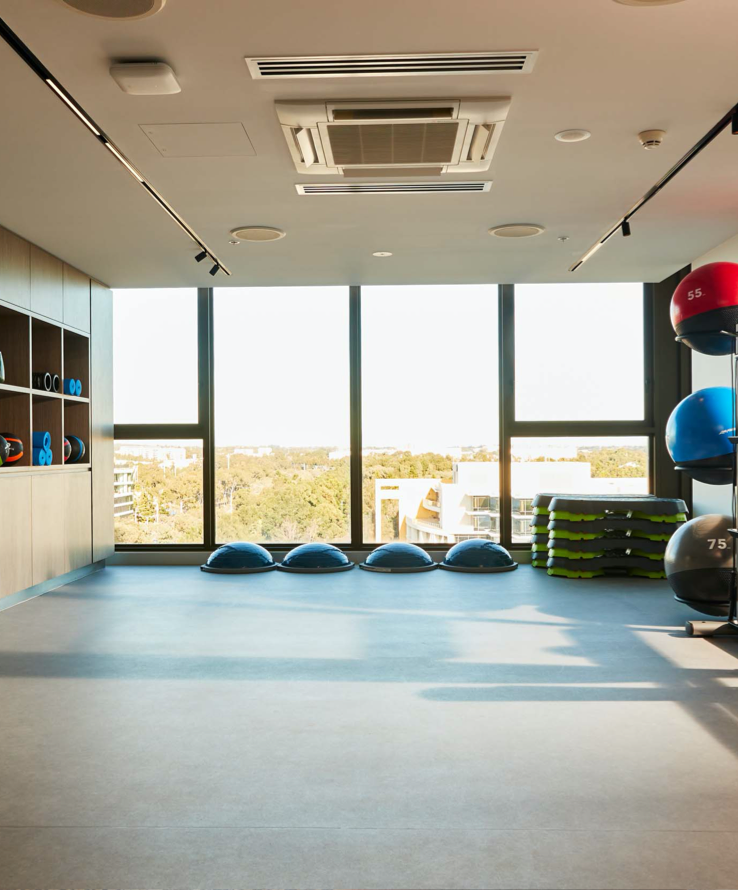 Yoga and fitness studio
Yoga and fitness studio
A studio space with on-demand fitness classes and equipment. To be honest, most people use this room for the ping pong table.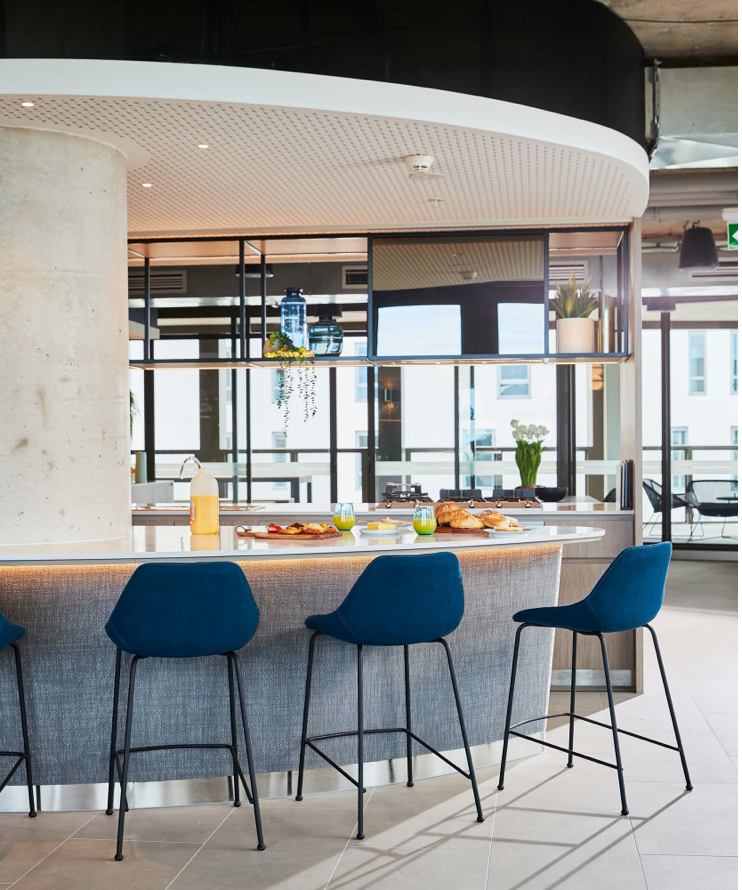 Caterer's kitchen and communal dining
Caterer's kitchen and communal dining
For events or dinner parties, spread out and take advantage of our bigger cooking and dining space.
The library
The library
A peaceful little spot to sink into a chair, get lost in a book or get some work done.
Meet your LIV team
Our team is a vital part of life at LIV. There's just nothing that can replace having familiar faces around. Find them near the entrance if you've got questions that need answers, issues that need a fix or if you're just a bit bored and want to chat.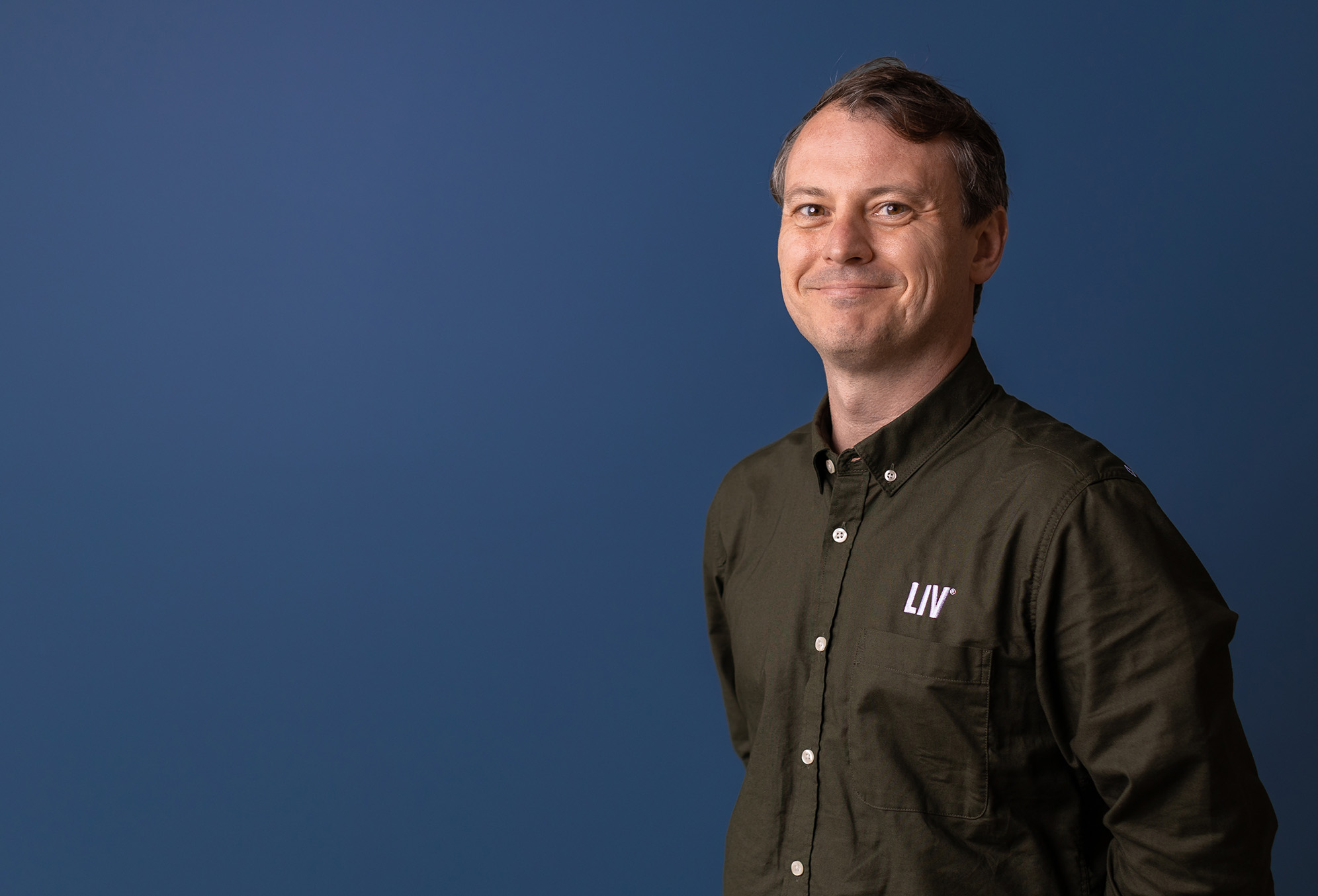 Meet Jason
LIV Indigo – Property Manager
A deep connection to the ocean is what makes Jason happy. Whether a day at the beach with his son or getting out into the open water for some competitive swimming. Throw in a long lunch with friends afterwards, preferably Italian, and it's a blissful day. His family lit the fire early to join the property industry, though he took a detour for a while to the shiny lights of showbusiness. But now he's back and brings a wealth of experience to the LIV Indigo team.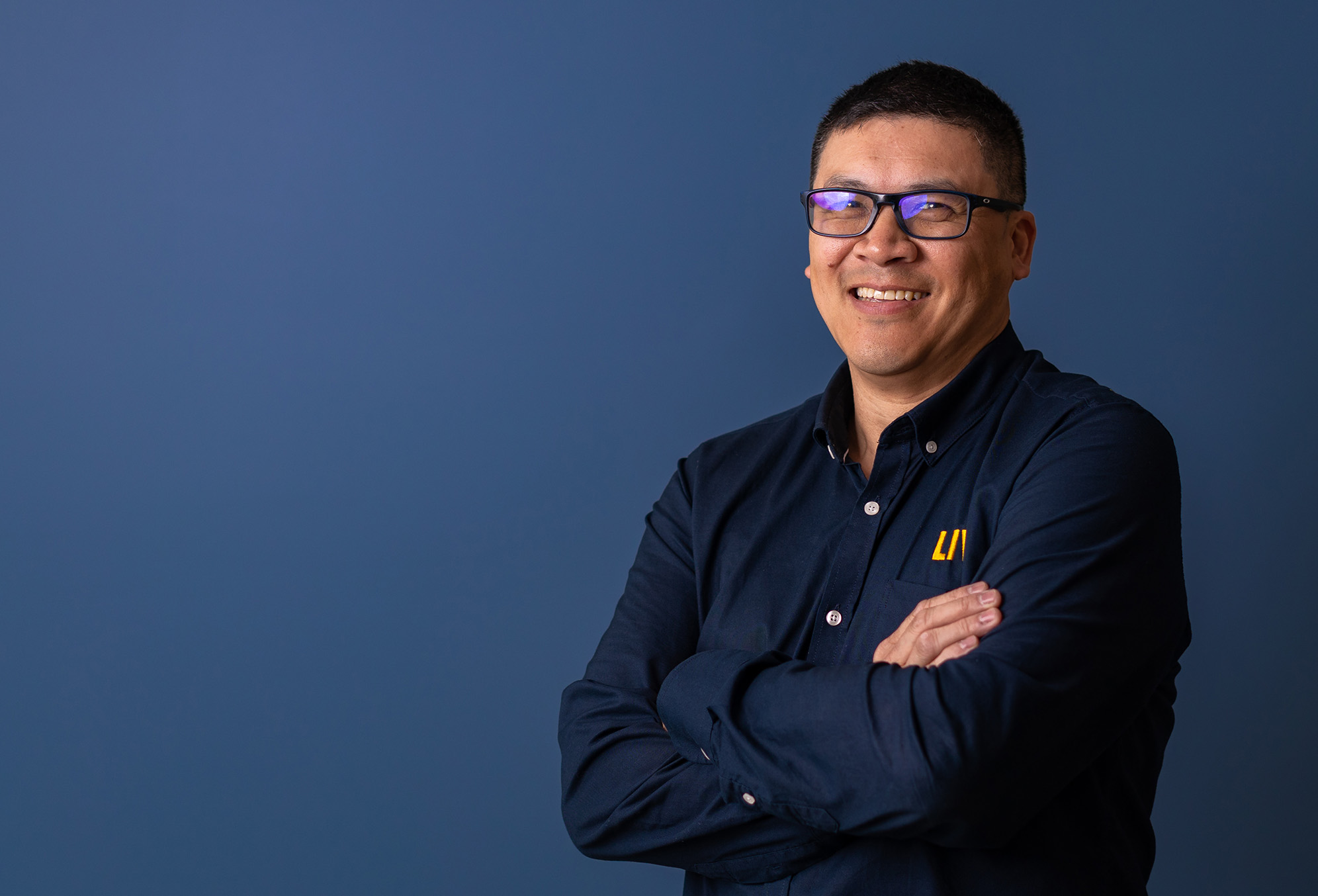 Meet Geoff
LIV Indigo – Resident Services Ambassador
Knowing his way around a Tom Collins, an Old Fashioned and a Moscow Mule, Geoff has won Awards for his cocktail making skills. And he's no slouch on the golf course either. But a love-hate relationship on the greens means he's not at the top of the leader board or joining the professional tour just yet. Serve him up a couple of Italian pastries and he's a happy man. But keep the household chores to a minimum, he's a get-in quick and get them done kind of housemate.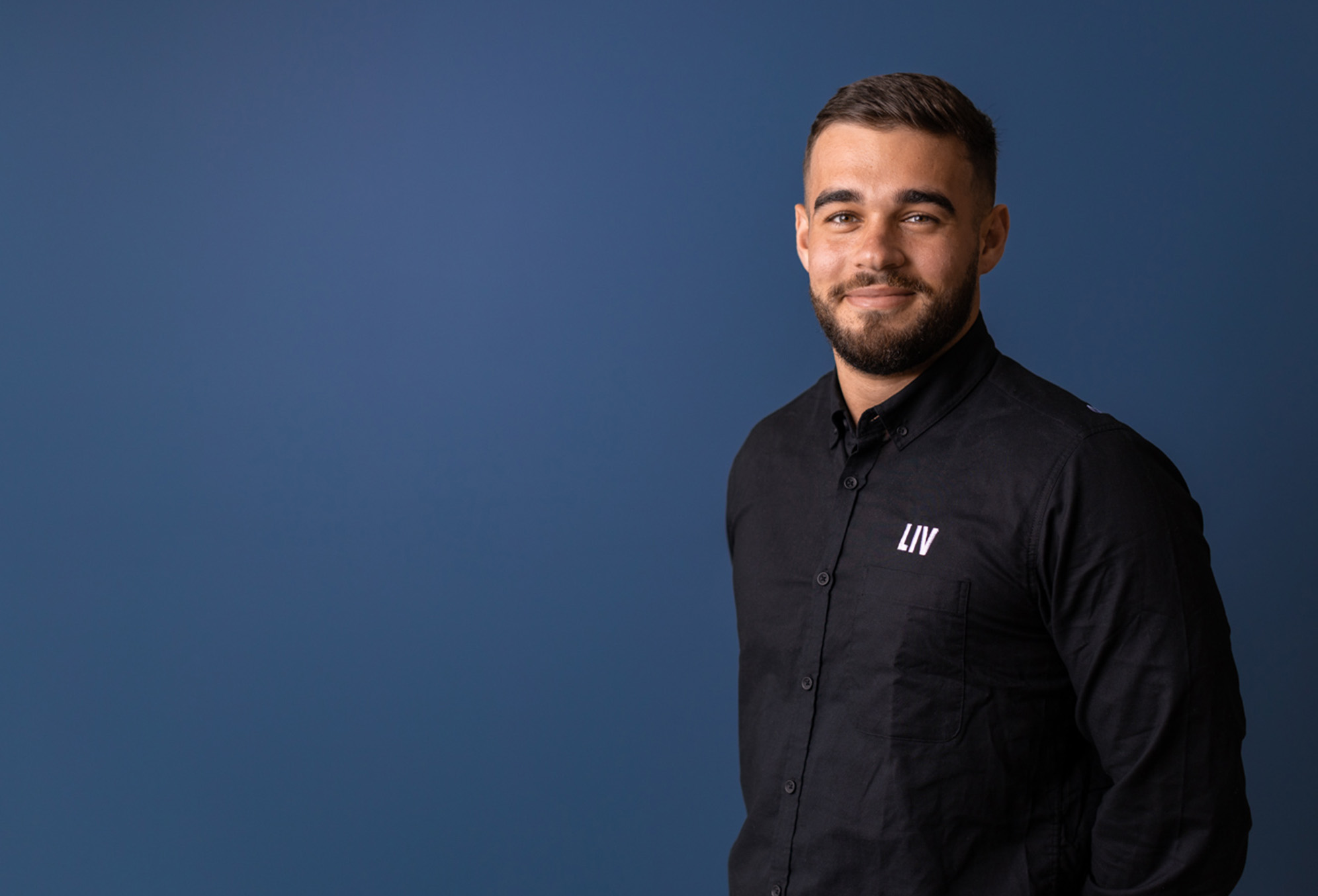 Meet Daniel
LIV Indigo – Leasing & Marketing Executive
From photography to car meets and getting to the gym, Daniel always has plenty going on. He's held his own photography exhibition, is modifying his car with a dream of one day owning a Bugatti Chiron (check it out) and likes to relax with brain-twisting movie like Interstellar. Food-wise, his Eastern European background guides his love of Holodets (his favourite dish) and getting back to see his grandparents in Latvia and share the family recipe is on the must-do list.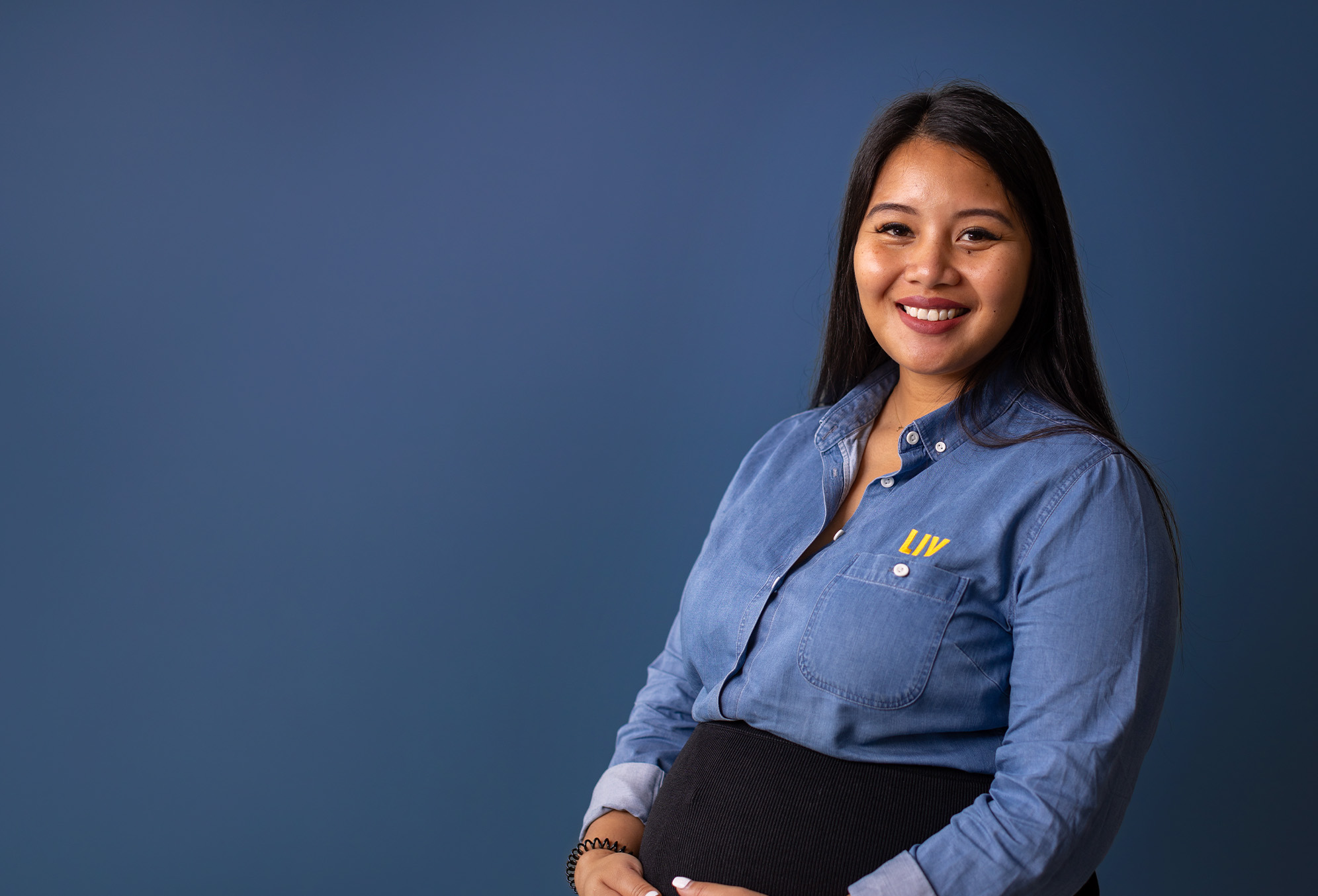 Meet Shur
LIV Indigo - Resident Services Ambassador
Shur comes from a big family. She's smack bang in the middle of seven siblings. And soon she'll extend her own family with the impending arrival of her first bub. But don't expect that to slow her down. She'll soon be back to her intense gym sessions which will be followed by a decadent feast. Even better if that involves cake and doughnuts, her favourite foods. Could it be a coincidence that Shur loves cooking and baking?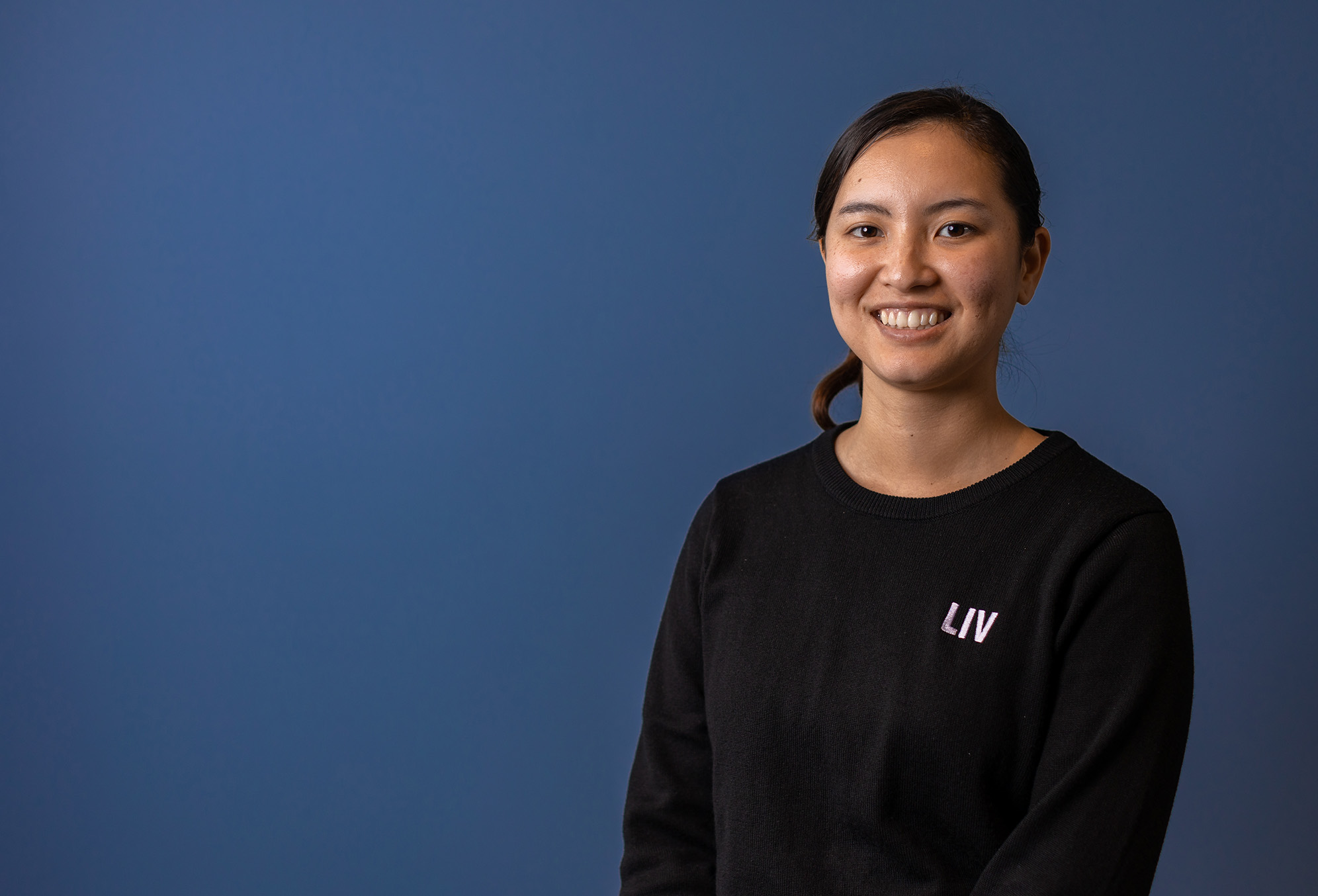 Meet Marie
LIV Indigo – Resident Service Ambassador
With a love of travelling and learning about different cultures, Marie wants to know more about your home town and where you were born. From what you grew up eating, the games you played and your favourite local nature spot, have a chat and tell her more. She loves swimming and hiking out on green trails, but if you're back in the city and taking your time looking at your phone on the footpath, watch out. She hates slow walkers and is always moving fast, so you might want to get out of her way!
In the area
With Bicentennial Park as your backyard, there'll be new excuses to get outside. Take
advantage of the entertainment, cafes and transport links nearby too.
In the area
With Bicentennial Park as your backyard, there'll be new excuses to get outside. Take
advantage of the entertainment, cafes and transport links nearby too.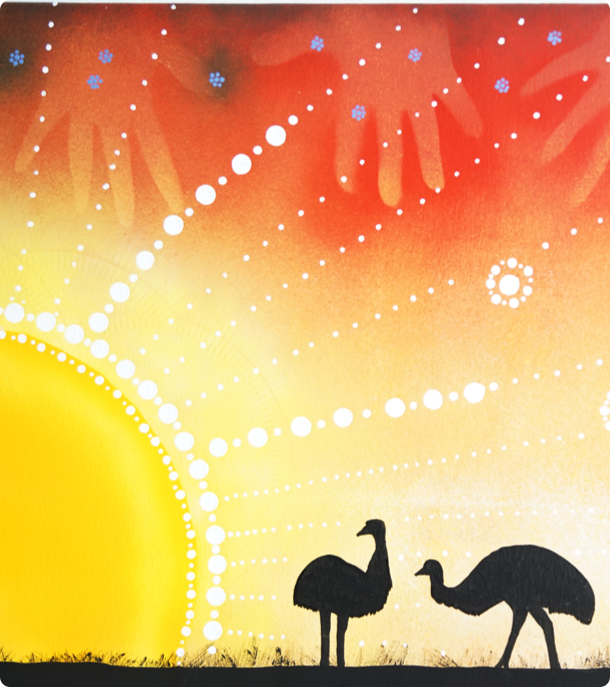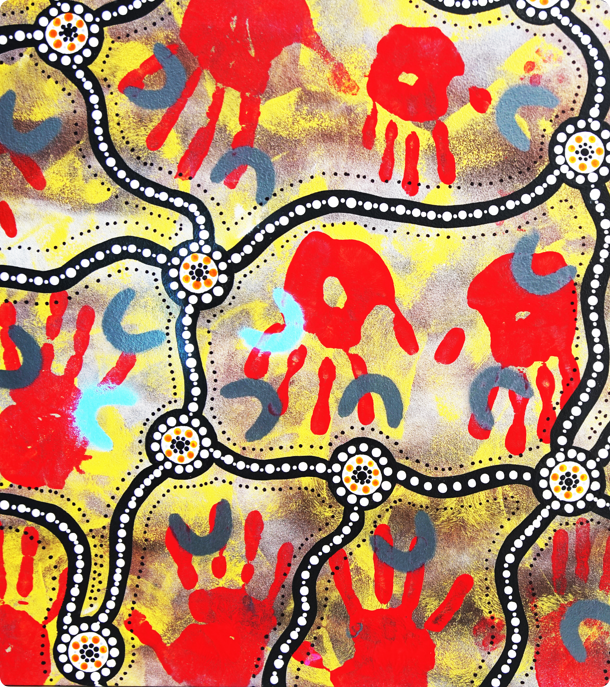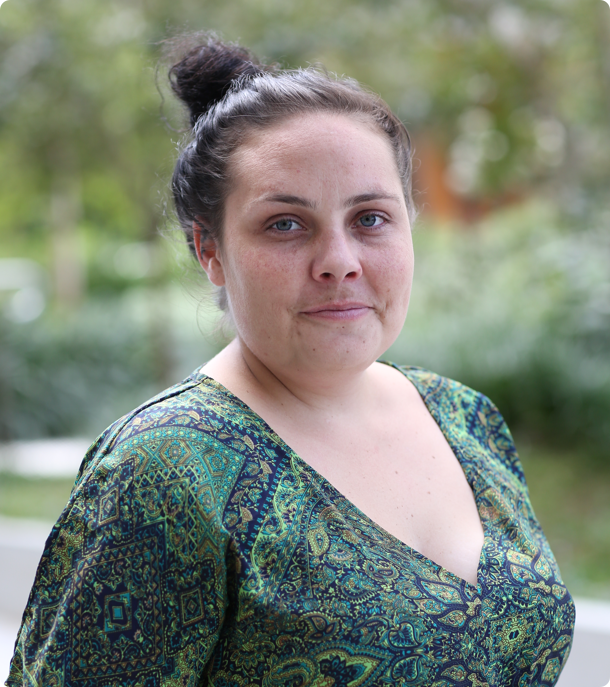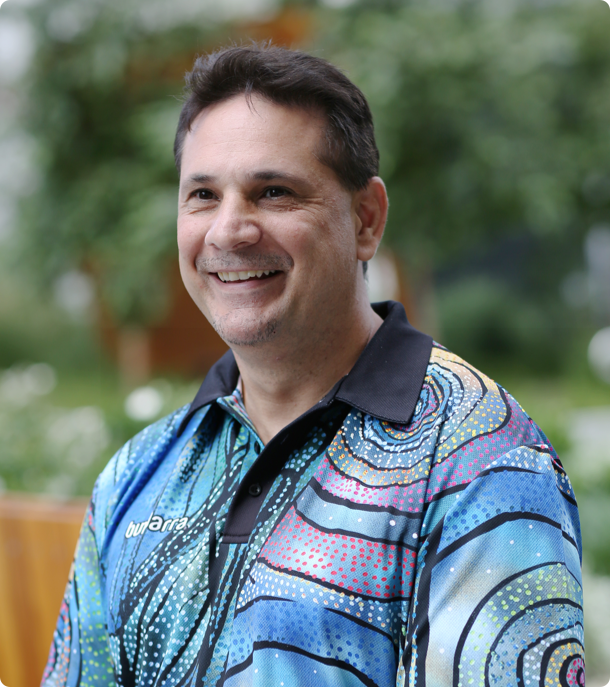 We live in Wangal Country
LIV Indigo works with Murama Council, a local Aboriginal outreach organisation who have worked with us to teach us more about the land we live on, Wangal Country. We're always finding ways to deepen our connection with the heritage of our land.

In 2021 we unveiled our first artworks, by Aboriginal artists Jade Jackson and Dr John Hunter. Our first residents were invited to contribute their handprints, representing the deep connection between country and community. We're humbled to be part of Wangal Country.
We acknowledge the Traditional Custodians of the land on which our properties operate and pay respects to their Elders past and present.